WELCOME TO:
Top Dog Canine
Training Services
Offering dog training in basic and advanced obedience, brace training, and puppy training. I am a professional dog trainer, and I am here to help you with all your dog training needs.
Located in Maple Ridge, British Columbia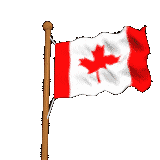 [ Home ] [ About Top Dog ] [ Products ] [ Services ] [ Contacts & Links ]
Top Dog Canine Training Services is here to help you and your family get the most out of owning a dog. With a little time and effort, and a lot of love, your dog will become much more than a pet. He or she will become a member of your family.
In order to help you enjoy the best possible relationship with your "best friend", Top Dog offers a variety of products and services. I will also do my best to help you through e-mail.
Products:

Booklets:

| | |
| --- | --- |
| | "Things to Think About Before Getting A Dog" |
| | "Getting Started With Your New Dog" |

Services:

Basic Obedience

| | |
| --- | --- |
| | Group Classes |
| | Private Classes |
| | In-Home Classes |

Advanced and Specialty Training

| | |
| --- | --- |
| | Puppy Training |
| | Advanced Obedience |
| | Brace Training |

Consulting

[ Home ] [ About Top Dog ] [ Products ] [ Services ] [ Contacts & Links ]